I got fed up with the thumb controls on the torch that came with my welder and decided to try a foot pedal. They are extremely expensive to buy so I decided to make one out of an unwanted wah pedal.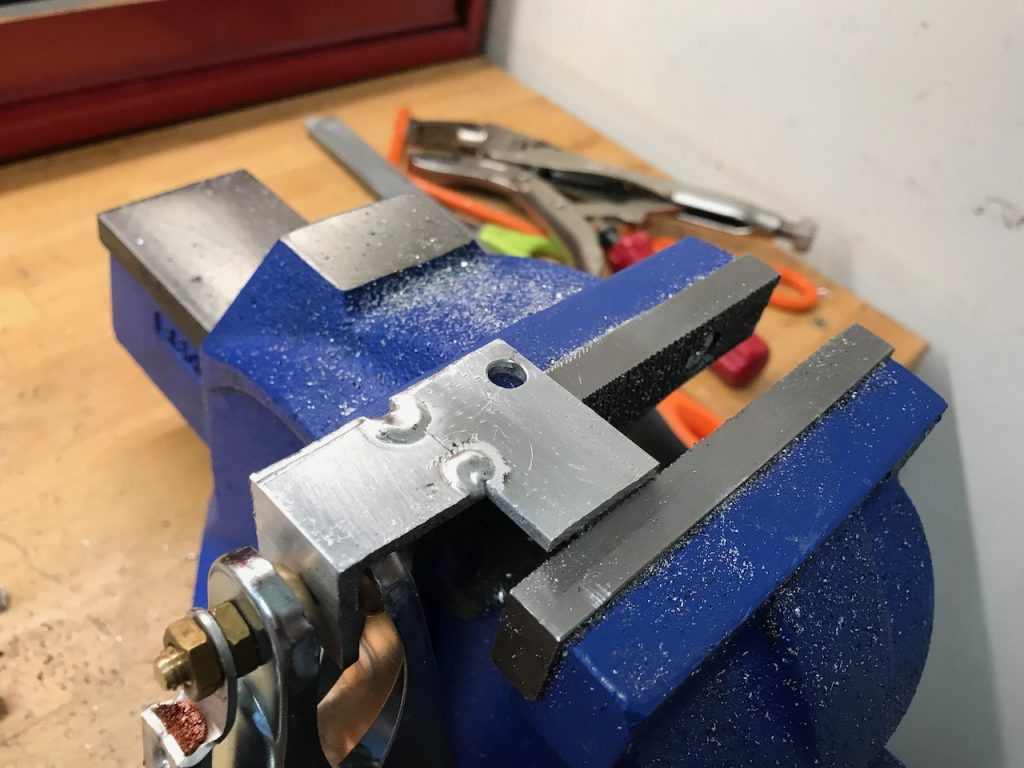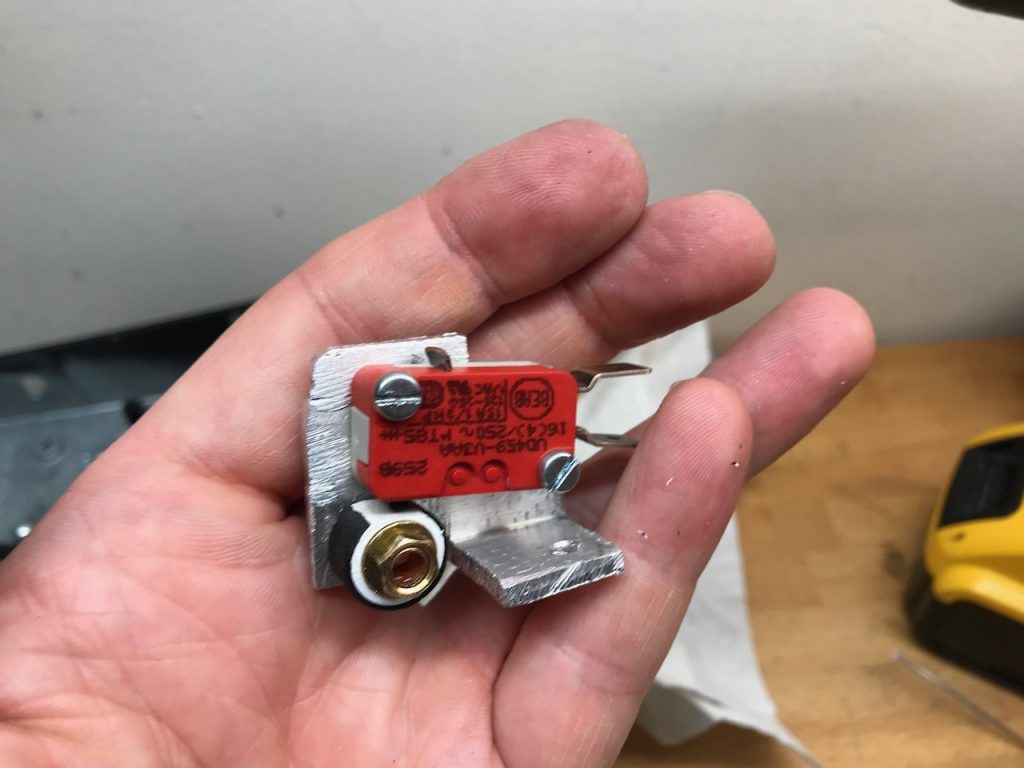 The main difference between a wah pedal and a TIG foot pedal is that the switch engages as you first apply pressure to the pedal, telling the welder to open the gas valve and go through its preflow and ignition cycle. Depressing the pedal further then controls the welding current.
To allow this operating mode I threw away the existing stomp switch and replaced it with a microswitch operated by a cam.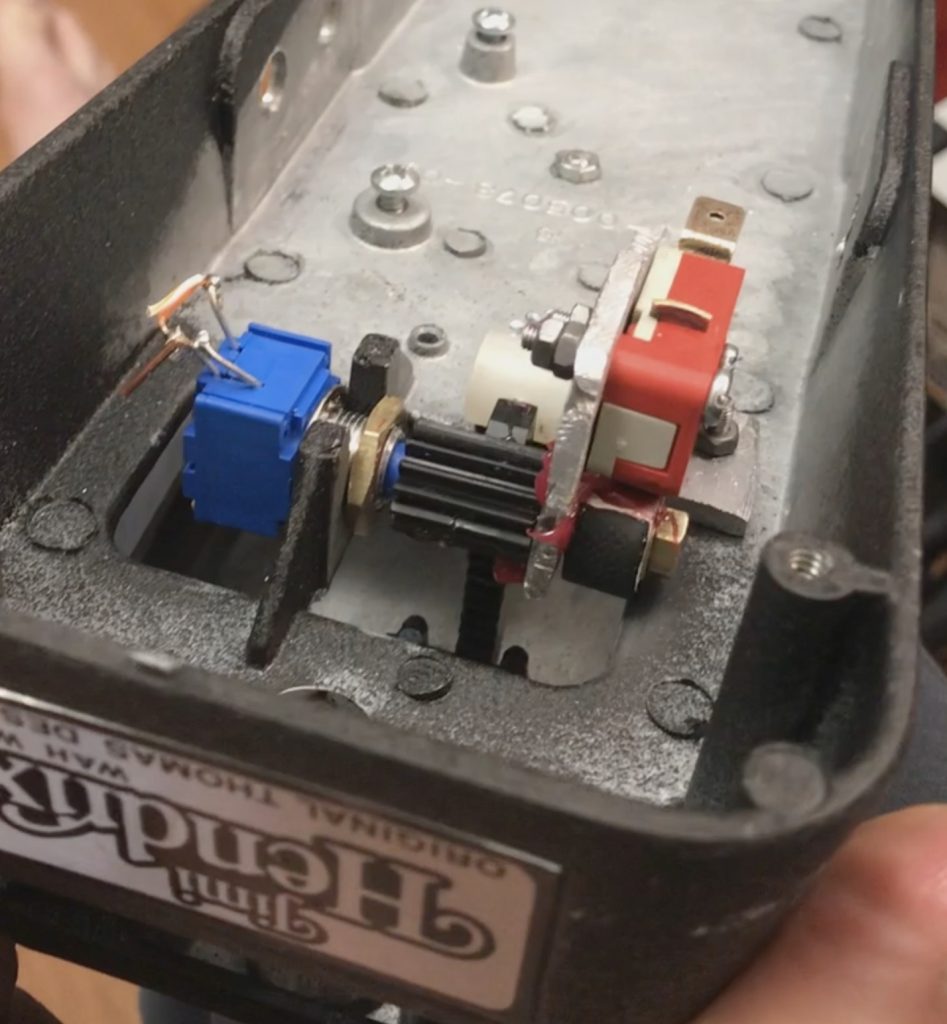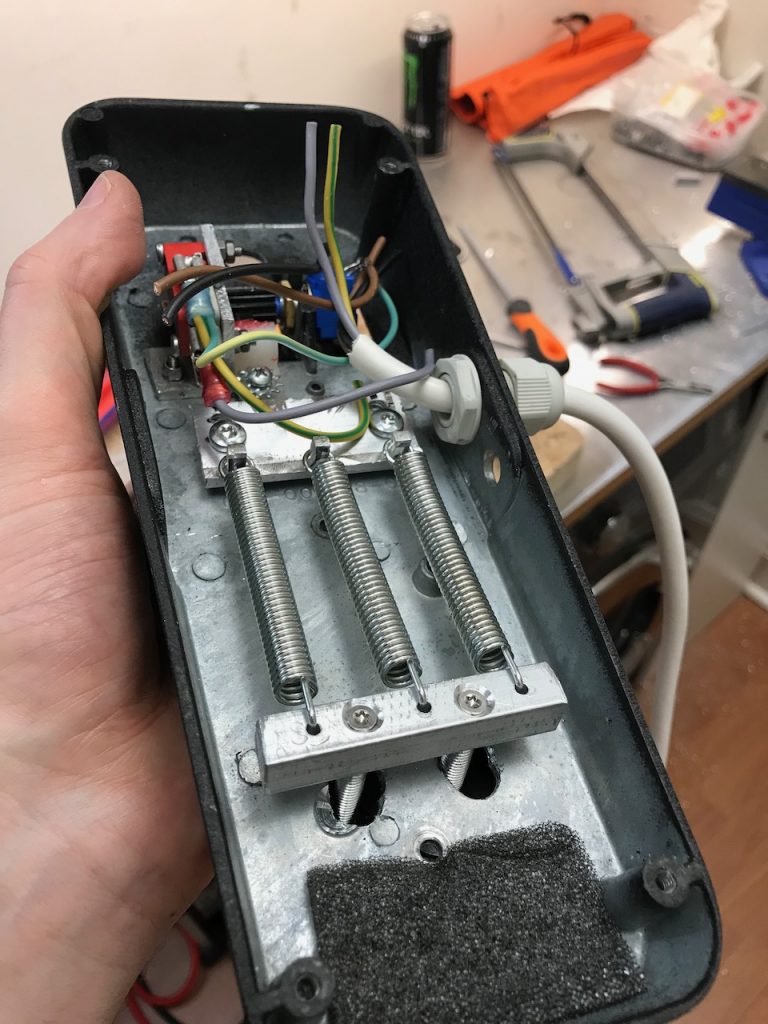 The other difference is that it needs a rather strong return spring to avoid igniting the welder by accident. I found this out by trial and error. D: Keeping with the musical instrument theme, I used some Strat tremolo springs from eBay.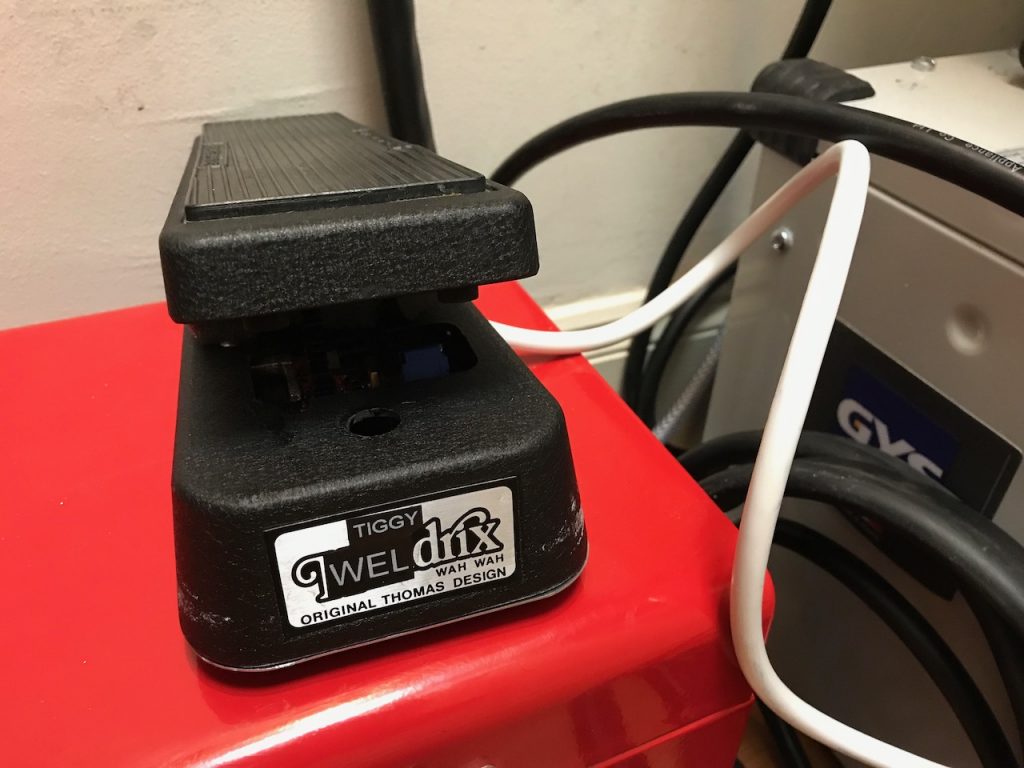 I connected it to the socket for the hand controller as a spare plug for this was supplied with the welder. It thinks it is a torch with 1 button and thumbwheel. This seems to work fine, but I will try the foot pedal socket if I ever get round to figuring out the mating plug for it.
And the bead goes on…