I was looking for an aluminium welding project that wouldn't kill anyone if it failed. And also some speaker stands that wouldn't take up any desk space.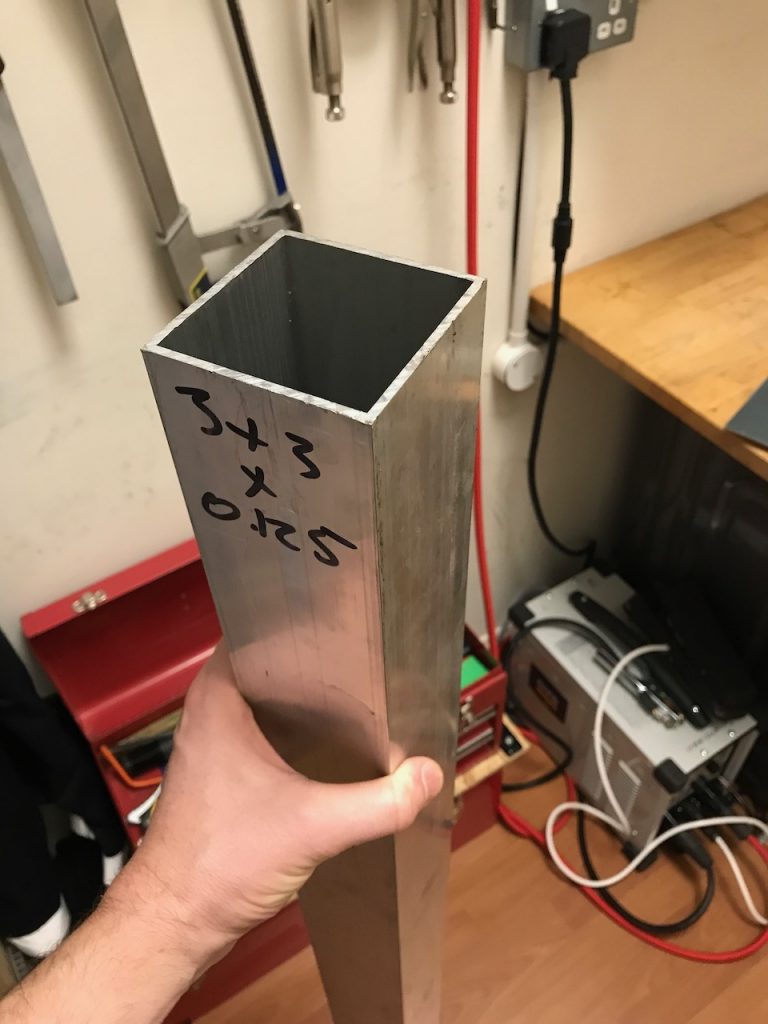 I started with a 1m length of 3″ x 3″ x 1/8″ box section.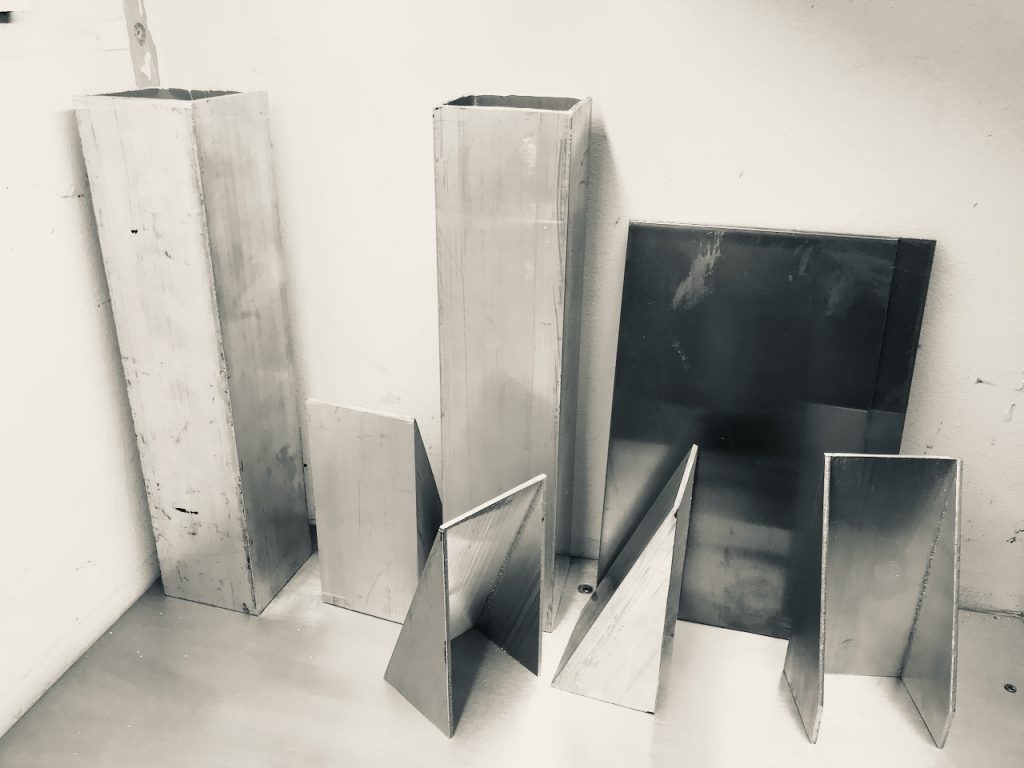 After a whole afternoon of hacksawing, jigsawing and filing it was reduced to 2 columns and some wedge shaped pieces.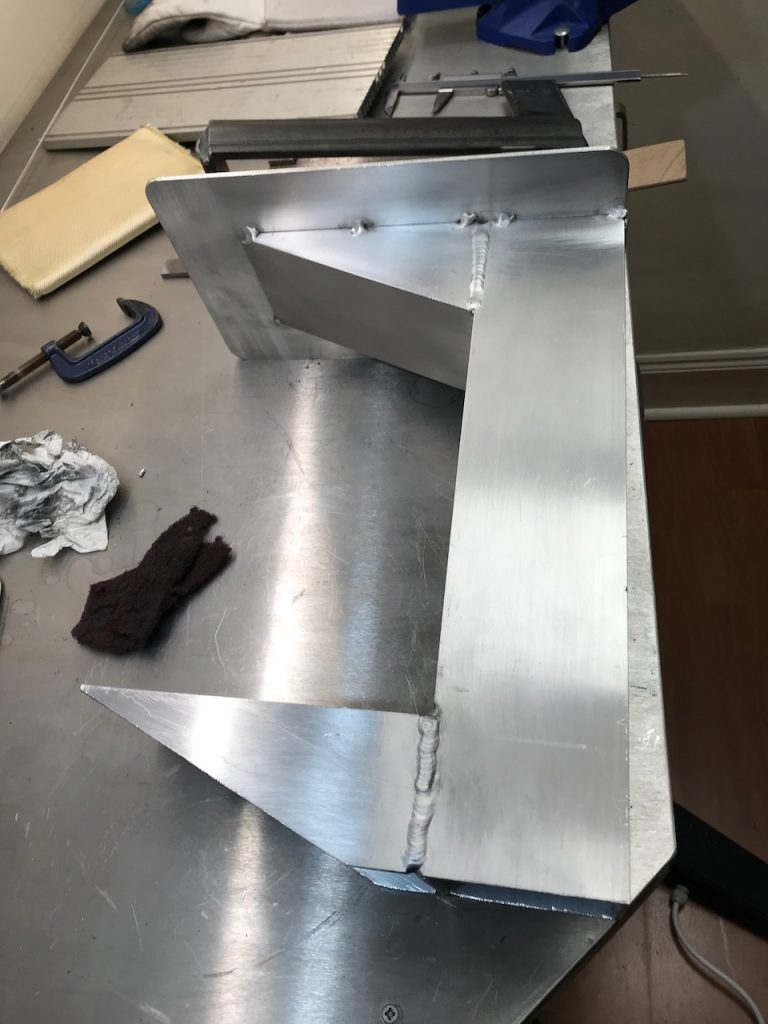 The pieces were then welded together into a giant C clamp shape and a 3mm plate was welded to the top to support the speaker. I decided to only tack weld the plate because I was worried the heat of a full weld would warp it.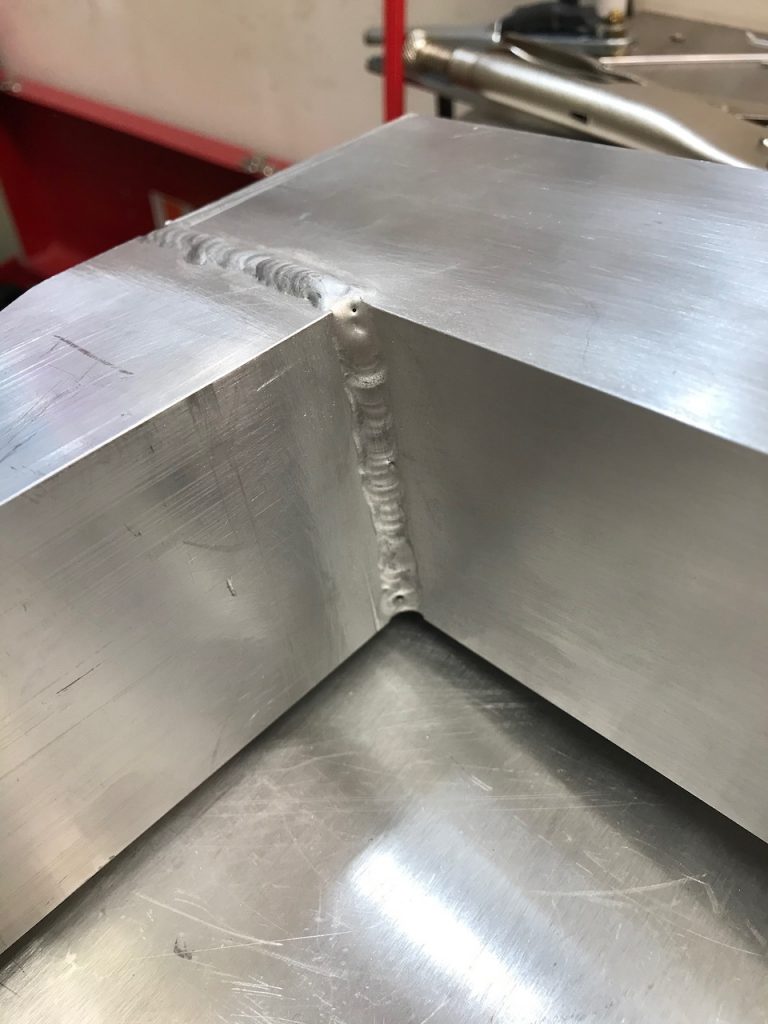 I find the fillet weld the most difficult. This doesn't exactly look great but it's my best yet.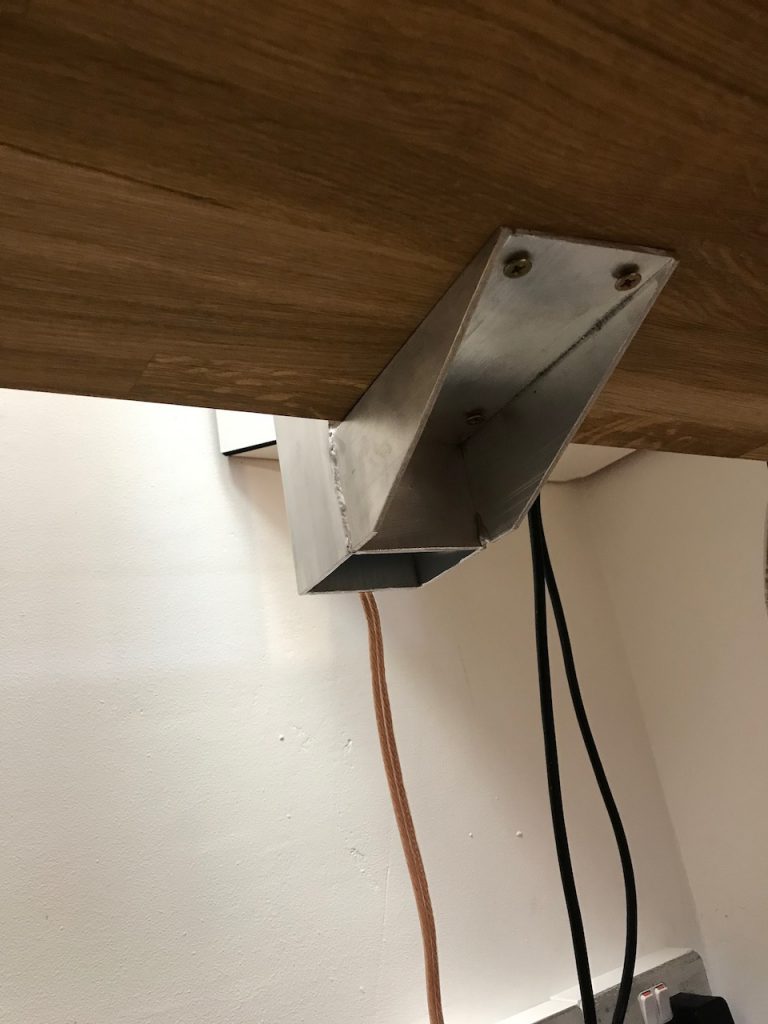 The stand base screws to the underside of the desk with some hefty wood screws.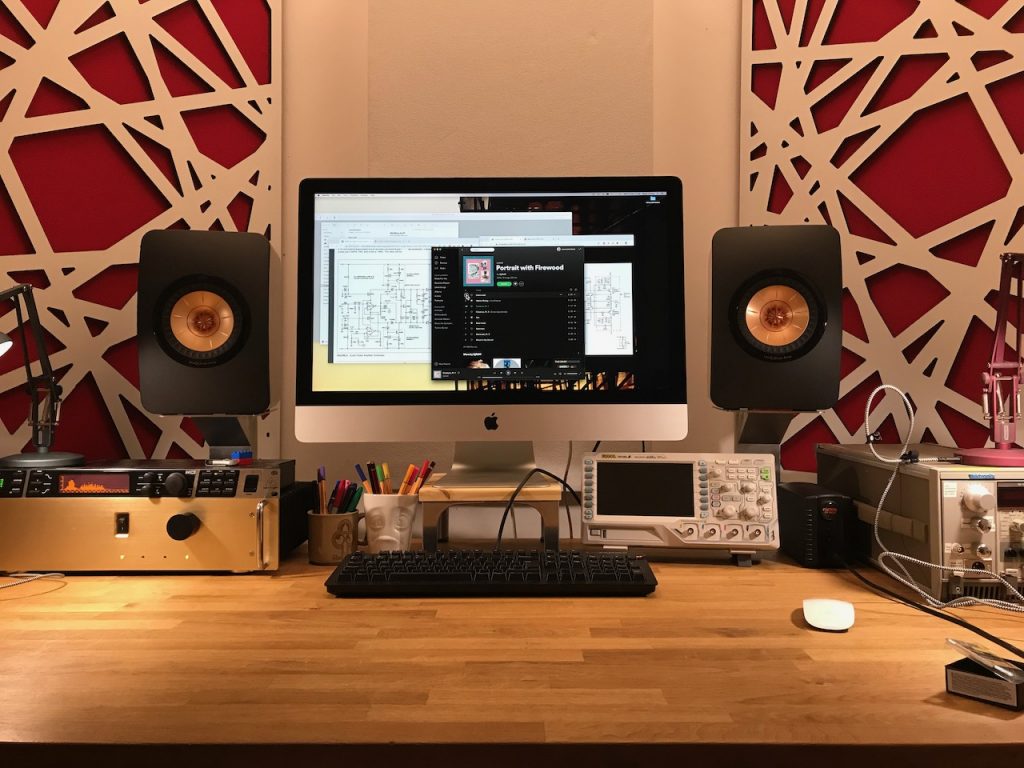 The desk is completely clear and there is plenty of room underneath for oscilloscopes, soldering irons and so on.