Another problem I have with the cabin heater testing (And the PFC testing 🙂 ) is that the PFC is not designed to start up into a load. This isn't a problem for the intended application, as the Tesla coil won't draw any current until it's commanded to. But to power a resistive load, I have to use a switch to connect the load after the PFC has started up.
For the previous immersion heater tests I used an ordinary 240V AC rated switch. This will make a DC circuit, but won't break it: the arc simply won't go out until the entire switch is incinerated. Of course if you're reading this there's a fair chance that you actually enjoy burning things to a crisp with electric arcs, but I have to be on my best behaviour to get the keys to the 3 phase outlet at work, and proper DC rated contactors are getting cheaper anyway thanks to the proliferation of electric vehicles.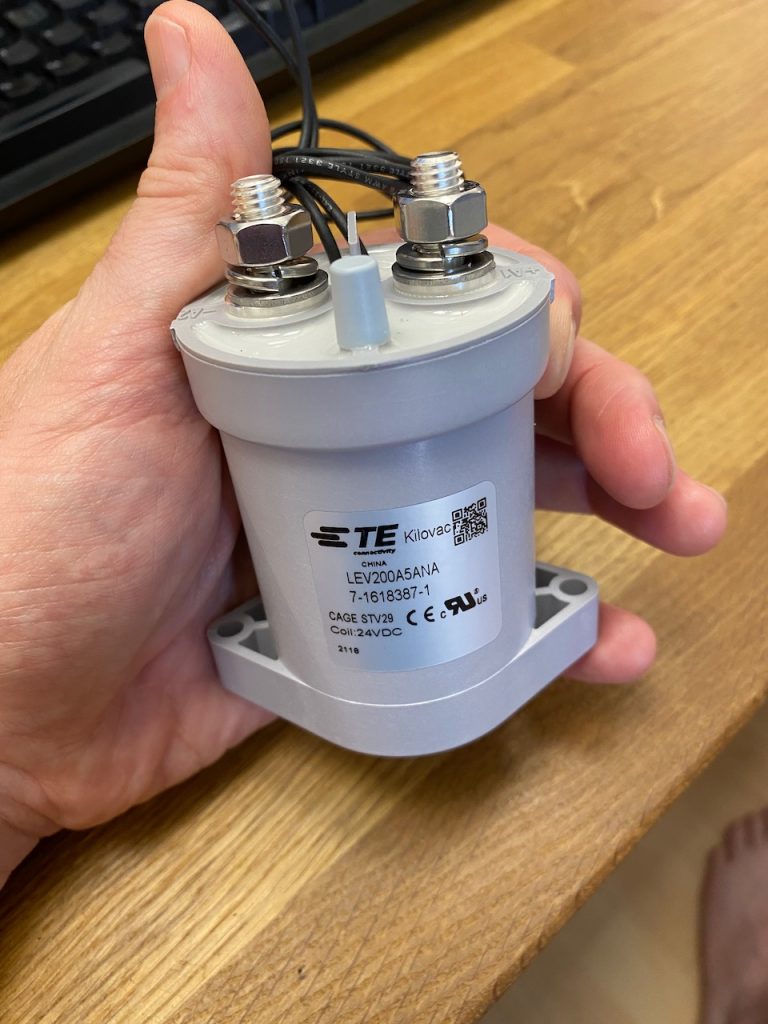 The Kilovac LEV200 has hydrogen filling and a permanent magnet to blow out the arc. It's good for several hundred amps at 900V DC.
As one might expect, it makes a satisfying clunk.