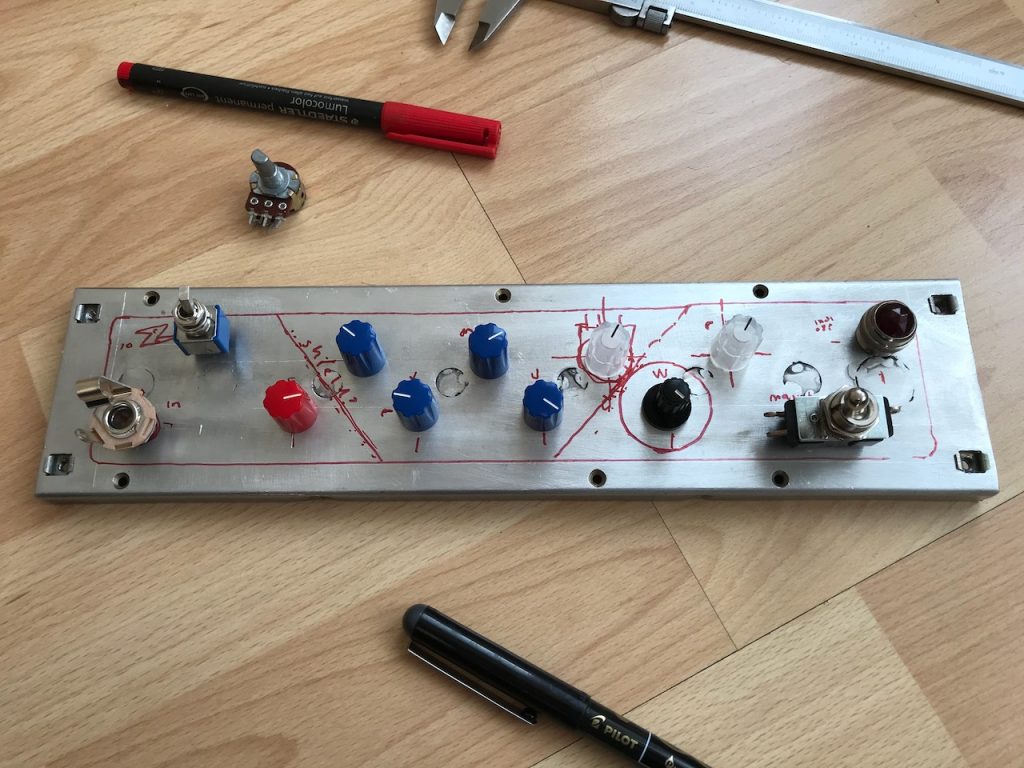 For more aluminium welding practice I decided to weld up the knob holes in the original Corvette front panel. The front looks OK but you don't want to see the other side. I then made a new layout using MAD- permanent Marker Aided Design.
Next step was to finish wiring up the Marshall 2204 preamp.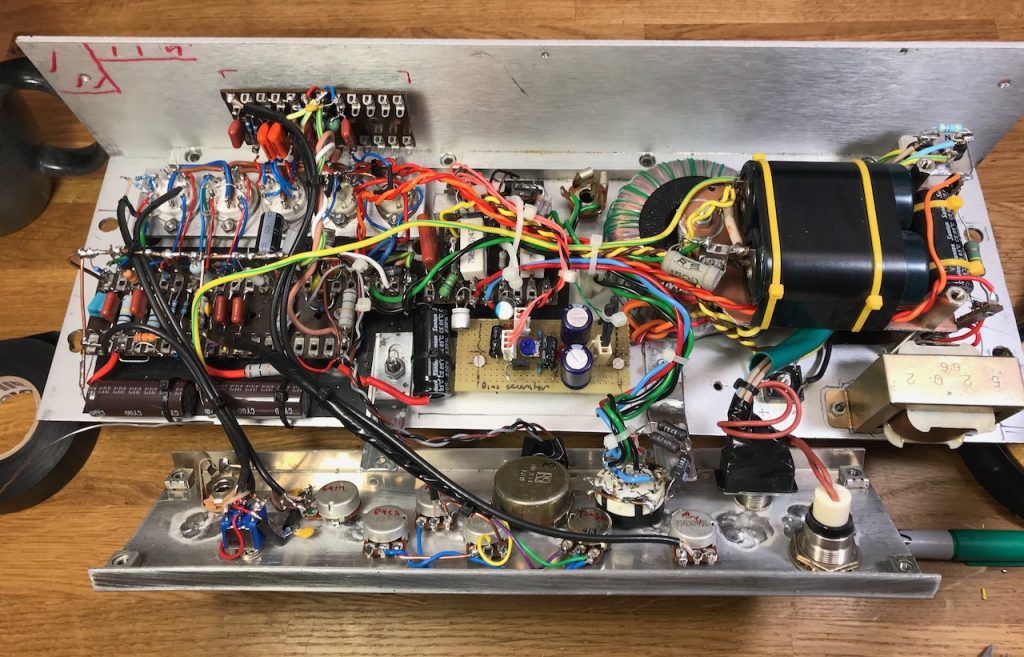 See earlier posts on the Ninja Corvette Hybrid if you're puzzled by all the extra transistor stuff.
Yeah it makes the master volume Marshall racket 😀 This was recorded at the 1W power output setting.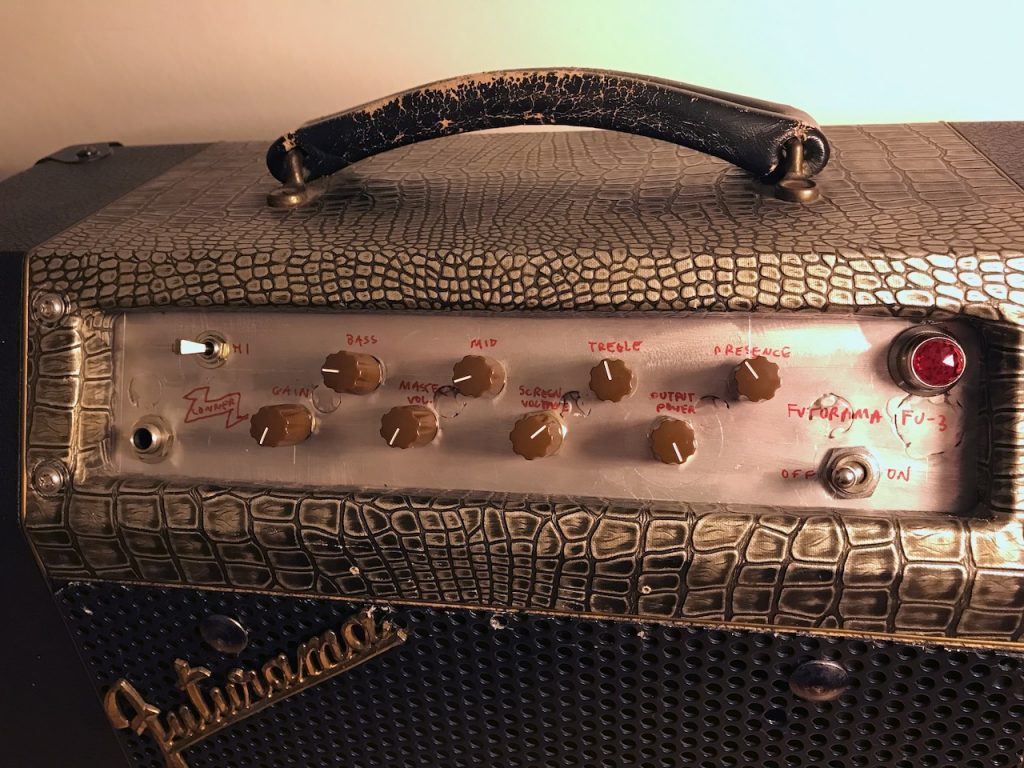 Got some matching knobs from Thonk. I will get round to making a completely new panel one day using the MAD one as a template.